Bryan May Architecture + Interiors
501 Rio Grande Place, Suite 109
Aspen, CO 81611
Phone: 970-300-2086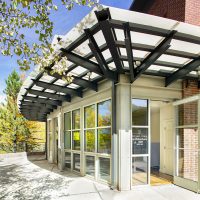 We are hiring for various positions! We are incredibly optimistic about our current growth trend and look forward to welcoming a few new members to our team. Feel free to send us a copy of your resume, portfolio, and a list of references to be considered for upcoming openings. Thank you for considering Bryan May Architecture+Interiors!
Project Architects and Managers (Full Time and Part Time)
Aspen/Remote
We are looking for a passionate architect or designer to join our small, growing team here in Aspen! We present a dynamic environment where you will be a critical player at every project phase from conception to completion. Be ready for a significant amount of responsibility and creative freedom. The right candidate must be a proactive, collaborative member of the team who is not afraid to ask questions, seek innovative solutions, and challenge the norm.
QUALIFICATIONS:
-3-5+ years professional experience preferred
-Bachelors or Masters Degree in Architecture or Interior Design
-Proficiency in Revit and AutoCAD
-Experience developing construction documents is required
-A positive, proactive attitude and a willingness to learn
APPLY:
-Send a cover letter, resume, portfolio, and professional work samples
-No phone calls please
All inquiries shall remain completely confidential.